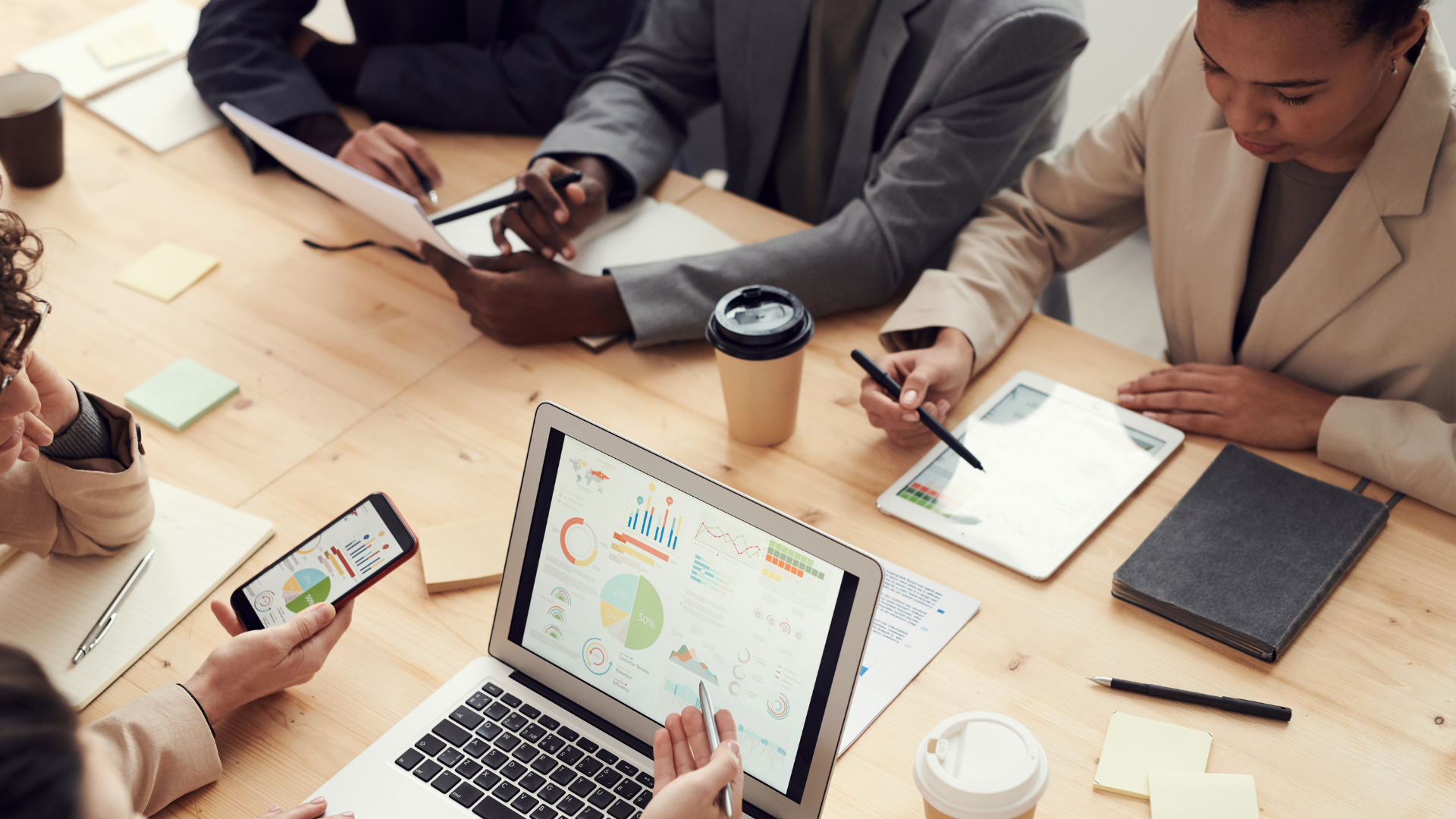 Institutions across business sectors are currently faced with labor shortages. This is particularly true within healthcare. Healthcare organizations have been faced with worsening shortages, present prior to the pandemic and exacerbated by its onset. Shortages have resulted from a multitude of factors including:
Greater retirements

A limited incoming talent pipeline

Limited schooling opportunities, faculty, and resources to teach

Increased demand for healthcare

Workers exiting the workforce due to burnout, exhaustion and stress
With 19% of current hospitals experiencing critical staffing shortages, many have turned to the use of managed service providers (MSP) to address recruitment challenges and acquire contingent labor quickly. Contingent labor within healthcare often pertains to traveling clinicians that work contracted assignments.
The reliance on MSPs have exponentially grown since the pandemic and has become a competitive advantage for healthcare organizations seeking to systematically acquire talent, optimize workforce operations, and save on overall costs.
This blog details what an MSP is, how it works and the top benefits healthcare organizations experience by using MSP services within their contingent labor program.
What is an MSP
A managed service provider (MSP) is an external entity used by an organization to outsource services. Namely, organizations will outsource the business needs and processes that they may not have the resources or bandwidth to otherwise manage.
Within healthcare, a MSP is used to manage all processes related to contingent workforce recruitment and management. The MSP will oversee recruitment and staffing of travel clinicians, workforce management, invoicing and time keeping, facilitate vendor communication, compliance management, and take over administrative tasks.
Furthermore, a MSP will evaluate workforce operations within an organization to help pinpoint areas of inefficiencies and streamline workflow processes. With the help of vendor management system (VMS) technology, a MSP will enhance workforce operations by:
Simplifying recruiting and sourcing

Applying automation for optimized hiring

Conducting regulatory compliance

Providing business intelligence and reporting
Healthcare systems often utilize MSP services to help alleviate the workload and complexities involved in hiring contingent labor. This allows HR and hiring teams to focus on their core employees, hiring permanent staff, and tending to other business needs.
How Does it Work?
A successful MSP model consists of three important components:
People

: access to quality, skilled candidates

Technology

: powerful, AI-powered VMS

Process

: streamlined workflow operations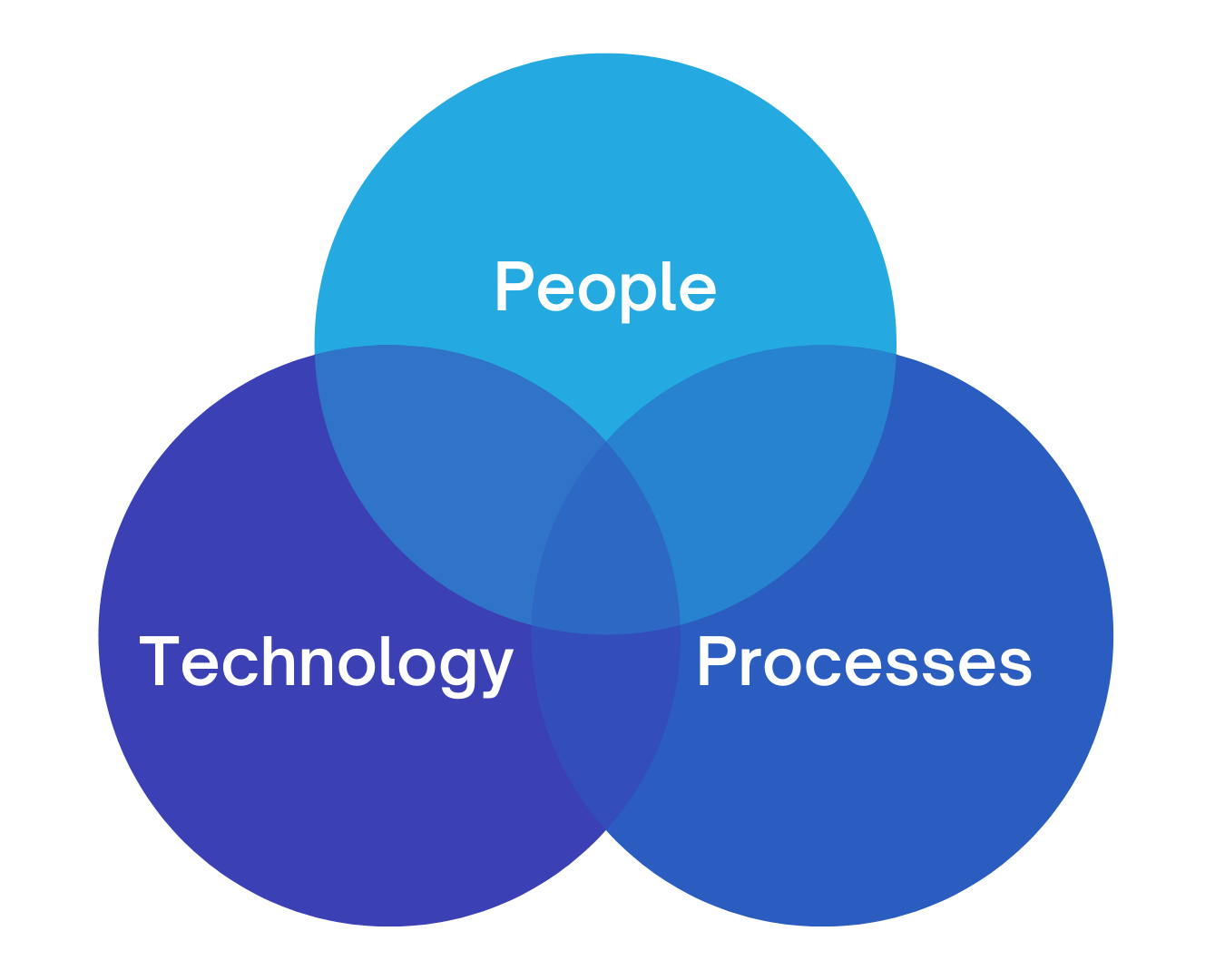 People
A MSP delivers on providing quality clinicians to their client partners by distributing the job requisition to their network of staffing partners and vendors. Many MSP's operate their own staffing agencies as well, and will tap into their own talent pool of candidates that they have built relationships with to help fill positions quickly.
Delivering high quality candidates is particularly important for MSP agencies. The MSP is involved in helping create accurate job descriptions that reflect the needs and cultural values of their client-partners. Often this takes a strong understanding and thorough communication between the MSP and organization, allowing MSPs to source compatible candidates that the client-partner and candidate will mutually be satisfied with.
Depending on how much the client wants the MSP to take over, a MSP can oversee the screening and interviewing processes to further alleviate workloads for Human Resources (HR) and hiring managers.
To ensure quality candidates are delivered, a MSP will conduct compliance and onboarding tasks. The MSP will be aware of the required compliance items mandatory for the healthcare organization. Using VMS technology, an MSP can ensure a high level of compliancy as a VMS can automate credentialing to ensure a workforce maintains compliancy.
Technology and Processes
Utilizing powerful vendor management technology is essential in a MSP successfully overseeing an organization's contingent workforce. A vendor management system (VMS) is a software as a service (SaaS) technology that centralizes several forms of data within a single, easy-to-use platform. The VMS will house candidate profiles, vendor profiles, tools to create and distribute job requisitions, automated compliance tools, market rate analytics tools, and several other features to unify all sources of data.
By centralizing siloed data within a single system, organizations can automate recruitment and staffing processes to create a streamlined and automated workflow to enable greater efficiency in hiring talent.
The VMS allows organizations to seamlessly:
Source and match candidates

Job requisition creation and distribution

Screening and interviewing

Credentialing

On and off-boarding

Managing administrative tasks:

Invoicing, time management, record keeping

Vendor communication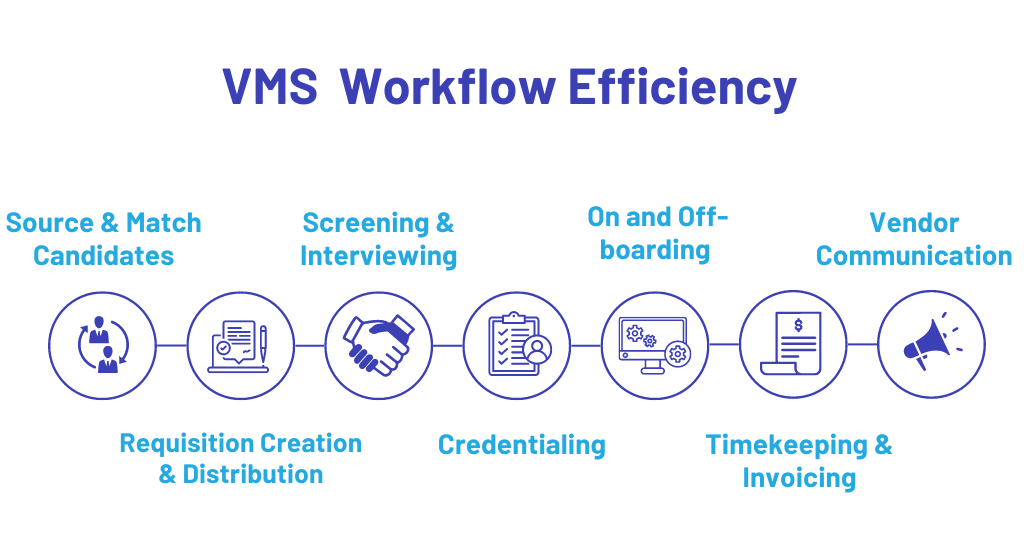 A MSP routinely uses vendor technology to help improve an organization's recruitment and management process, but in many cases will share their technology with partner-clients to optimize their contingent workforce operations. An effective MSP will seamlessly implement technology, customize it to daily workflow operations, and train the organization's team to use the VMS effectively.
What are the Advantages of Using an MSP?
Clinical Program Oversights
Let an MSP oversee, organize and manage contingent workforce programs or handle the work that HR doesn't want to manage. The MSP will work under the organization's specified guidelines and requirements to create a smooth and consistent experience. Oversights include staffing and recruitment, screening, interviewing, credentialing, onboarding, offboarding, providing business intelligence, evaluating KPI metrics, and overseeing administrative tasks from timekeeping to invoicing.
Furthermore, a MSP that is signed on exclusively with a client-partner – meaning they are the sole MSP for the organization – will facilitate all vendor communication so that the client-partner only has one point of contact.
Supplier-Funded Technology
A VMS is a powerful tool in contingent workforce management – and a necessity in the growing demand for external staff. A MSP will not only conduct all administrative, recruitment, and management tasks related to contingent workers, they supply their clients with the VMS tools to enable successful business outcomes.
Automated and Streamlined Operations
Utilizing vendor technology further enables organizations to automate and streamline operations to acquire talented staff efficiently. This helps save time for HR and hiring teams. The NSI Nursing Solutions reported that the average time it takes to recruit a registered nurse averages 87 days – nearly 3 months. Leveraging the technological resources of an MSP can help reduce the time it takes to acquire talent.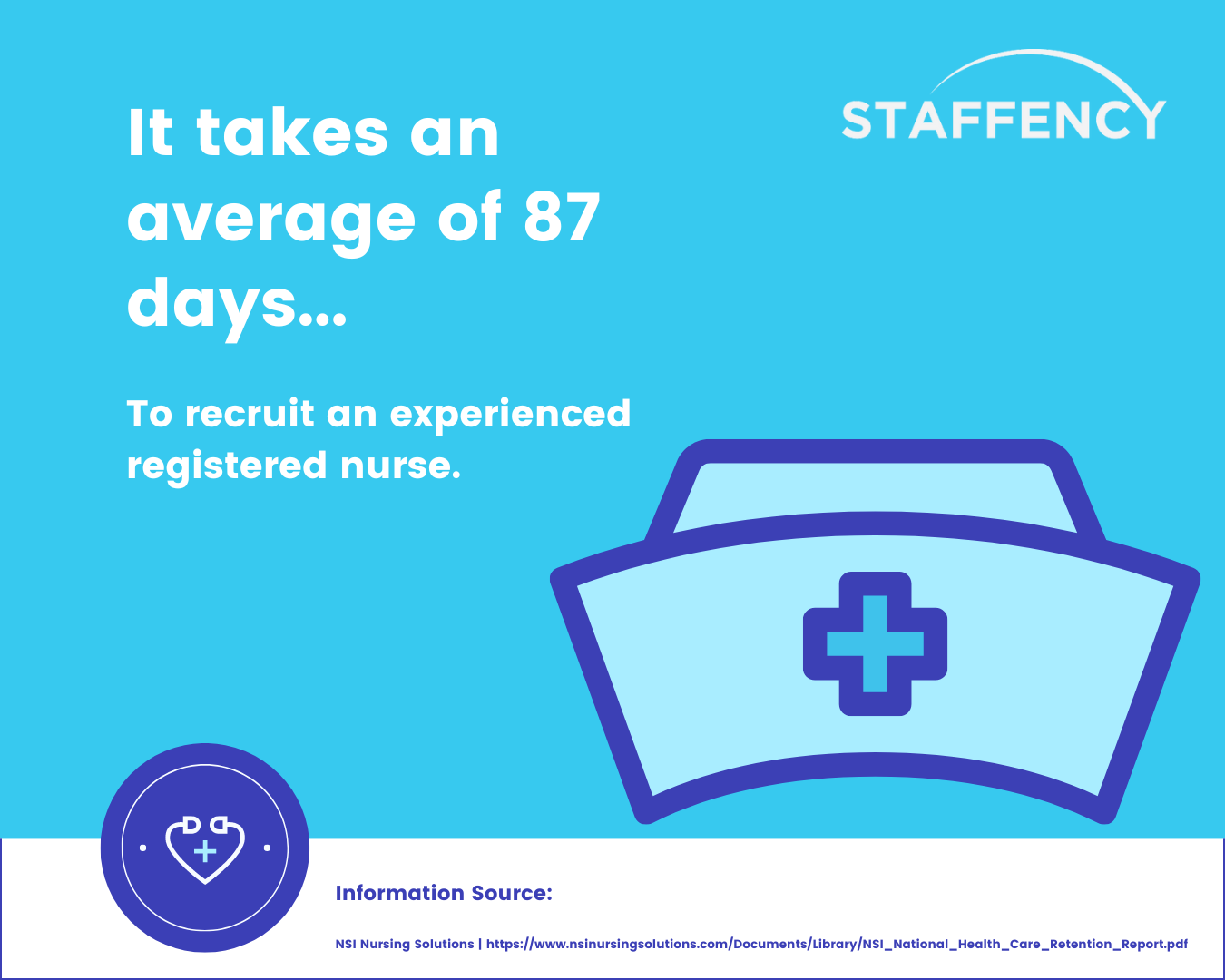 Diverse Talent Pool
Expand workforce diversity through a MSP. Organizations struggling with sourcing diverse talent, skillsets and individuals can leverage a MSP's network and talent pool. Often, a MSP and their sub vendors will have the ability to source individuals throughout the nation. Greater workplace diversity yields powerful advantages for minorities, employees, and organizations within healthcare.
Consistent Staff Inflow and Levels
Ensure a consistent inflow of staff to achieve adequate staff levels. Maintaining adequate staff levels is essential within healthcare to deliver quality care, improve patient outcomes, and increase employee job satisfaction. A MSP consistently monitors departmental labor needs to ensure organizations are sufficiently staffed and prepared for unanticipated workforce fluctuations.
Quality Candidates
A MSP strives to match candidates with organizations based on brand values and culture fit. By knowing the organization and understanding the qualities they value, a MSP can source the right candidate. Furthermore, a MSP will craft the right job descriptions, thoroughly vet candidates, and credential workers to ensure quality candidates are brought to the client-partner.
Employee Wellbeing
Promote wellbeing initiatives among core employees through the use of contingent labor. Support flexible scheduling, paid-time off, and help alleviate workloads through travel clinicians. A dedicated MSP will support an organization's business objectives in promoting increased employee wellbeing and a happier workplace. Greater wellbeing can further fuel increased retention and workplace engagement.
Cost Saving Opportunities
Reduce spend and increase cost savings with the help of an MSP. Save on costs associated with hiring and onboarding, recruitment, and turnover-related costs.
Recruitment costs increase the longer a position remains vacant, therefore using an MSP strategically to reduce position vacancies can help organization save on these expenditures.
Furthermore, turnover results in high expenditures for organizations. Healthcare institutions alone lost $7.1 million on turnover in 2021. Replacing a nurse can even cost a health system up to $46,100 per nurse. Use contingent labor to reduce workplace turnover and costs associated with it.
Lastly, market rate analytic tools within a VMS allow MSPs and organizations to have greater insight on real-time market rates for healthcare occupations. Powerful market rate tools allow organizations to view rates for an occupation based on geographical location nationally, by state, city, zip code or a custom-defined perimeter. Such insights allow organizations to make informed rate compensation packages and avoid contributing to rogue spend.
Business Intelligence
With powerful data and reporting capabilities from VMS technology, a MSP will provide business intelligence to help further a healthcare facility's business goals and operations. A MSP will monitor trends to prepare staff levels, track metrics to identify program inefficiencies, and monitor performance of themselves and vendors to improve program effectiveness.
Use Cases
The use of MSP services can be applied to achieve a variety of objectives including:
Alleviating healthcare shortages

Decreasing core staff workloads

Testing contingent workers before financially investing in permanent employees to ensure a quality fit

Creating flexible work schedules for core staff

Promoting time off for employees

Creating a safe working environment

Mitigating recruitment and turnover costs

Reducing workloads for HR and hiring teams
Is an MSP right for you?
Many organizations are faced with the dire consequences resulting from labor shortages including:
Paying premium rates

Core employee dissatisfaction and burnout

Attracting talent

Unoptimized compliance processes

Increased turnover

Patient dissatisfaction

Diminishing brand reputation
Work alongside a MSP to tackle these recurrent workforce challenges faced by healthcare institutions.
Why Staffency?
Staffency is a workforce solution provider that specializes in tackling common workforce challenges experienced within healthcare. Staffency's MSP services work alongside partner-clients to create custom-tailored solutions in optimizing contingent workforce recruitment and management. Connect with our experts for a complementary consultation to discuss your organization's staffing challenges and how address your unique needs. Connect with us using the form below!